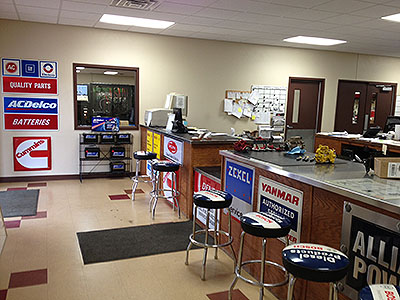 Here at Diesel Specialists of Green Bay, we pride ourselves in having the OEM parts needed to rebuild or repair your injection pump, injectors and engines. We also have exchange units readily available. Bosch is a global leader in both diesel electric and diesel fuel injection, and as an authorized Bosch dealer, we carry a wide range of Bosch parts.
You can count on Diesel Specialists of Green Bay for reliable parts and excellent customer service.
OEM Parts for Engines
We can supply you with OEM engine parts. We represent 10 engine manufacturers and have direct access to all engine parts you may need. The engine lines we represent are Deutz, Cummins, Isuzu Diesel, Hatz Diesel, Mitsubishi Engine, Kubota Engine America, Yanmar, Scania, Kohlar-KDI and Perkins.
Starters
Since 1958, Diesel Specialists of Green Bay Inc. has been well-respected for the quality of our rebuilt starters. We carry a wide variety of exchange rebuilt starters for most applications. We also offer new Bosch, Denso, and Prestolite and a line of aftermarket new products at competitive prices. Factory remanufactured units are another option.
Alternators
Our stock of new alternators and generators is second to none. It is surprising how much equipment now comes with a Bosch or Denso alternator. Our competitive pricing on new Bosch, Prestolite, Denso, and Pentax is something to consider. Bosch has a line of alternators that takes the place of most 21 SI – 22 SI Delco alternators. Alternators are available in J-180 mount and pad mount, 160 amp or 200 amp, all with a two-year warranty.
Turbos
We stock turbos for many popular diesel engines. There are only a handful of turbo manufactures, and we are a dealer for most of them. This allows us access to factory direct turbos from Holset, Garrett, Airesearch, Schwitzer and KKK. At Diesel Specialists we can supply either a cartridge assembly, factory remanufactured, or completely new turbo charger for everything from your pickup truck to farm and construction equipment. Upon your request we can install the cartridge assembly in your turbo. Here's a helpful hint: Prior to calling for pricing and availability of a turbo, check the tag on the turbo for the part number and manufacturer name. This will ensure that we quote the correct turbo.
Contact Us Today
Call us for prices and availability of OEM parts, at 920-347-0880 or 1-800-242-8060, or visit our facility at 2264 Mid Valley Drive in De Pere, WI 54115 during our business hours of 7:30 a.m. to 5 p.m. Monday-Friday.